Commission Information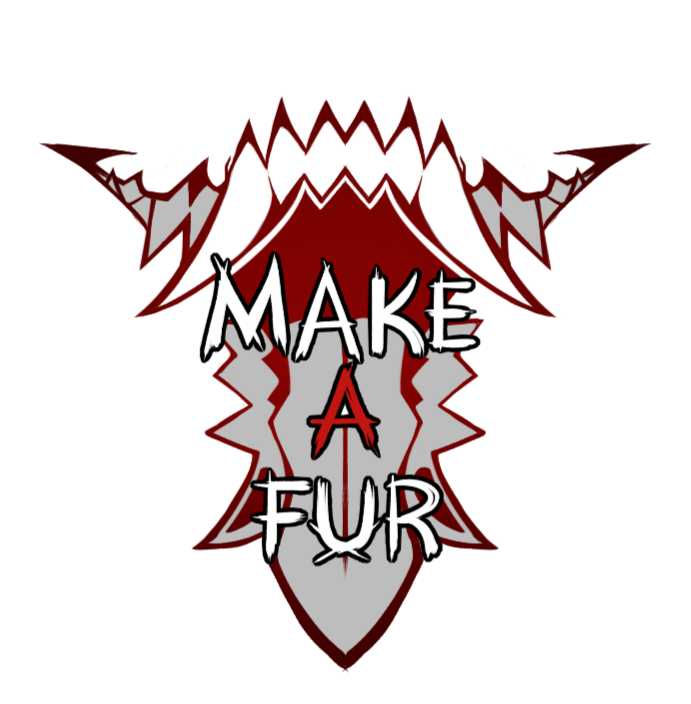 Commission Status: CLOSED
Next opening: Spring/Summer 2024/2025
Quotes: CLOSED---------------------------------------------------------PRICESHead Only --> Starting 2500+ CHFIncludes:
×Lined inside
×Detailed Jawset
×Detailed Airbrushing
×3D Printed Follow Me eyes
(or 2D plastic eyeballs)Partial --> Starting 3500+ CHFIncludes:
×Head
×Handpaws
×TailFullsuit Digigrade --> Starting 6500+ CHFIncludes:
×Head
×Handpaws
×Feetpaws (Indoor or outdoor)
×Tail
×BodysuitPart-Commissions are NOT available------------------------------------------------------CUSTOM ORDER INFORMATIONCustom orders will be accepted once a year with an official Application form. (Google Forms)
Each Opening date varies depending on the Queue from the past year.
Custom orders require a full viewed Reference sheet of the wanted character without shading.
When applying for a commission slot, a correct email adress must be given to receive an accept/deny email adress.
Applying for a commission slot DOES NOT guarantee that you will get a slot.The refsheet must include:
×Front View
×Back View
__(Side view if possible) __PREMADESPremades are available a few times in a year with an none specific release date.
Premades can be bought BEFORE they get released to the public via private offer.
All premades will be sold via Auction or Private Offer only.
Please view "Terms Of Service" for more informations regarding payment, refund and more!Click on the Button below to see purchasable premades!
Gallery
Below is the link for MakeAFur's Gallery. This Gallery is still in progress and will be updated after each project!
Terms Of Service
DISCLAIMER
• By purchasing MakeAFurs services (Fursuits, Premades, Artworks), you automatically agree to the following conditions.
• Please read this entirely and carefully. MakeAFur will refuse your commission if you do not agree to these terms.
• If you have any questions, please send a Twitter DM or email at [email protected]
• If you are not comfortable with MakeAFurs T.O.S and/or are not willing to agree to the conditions, you may not request a commission from MakeAFur.
• NFT usage is strictly forbidden and will lead into a Blacklist.USER AGREEMENT
• By commissioning MakeAFur, you agree that you have read and accepted all the terms described herein.
• All credit has to be linked back to MakeAFur.
• Violators will be added to the blacklist indefinitely and without warning.GENERAL
• You, the Client, will be expected to first read MakeAFurs TOS and understand the general Commission Prices.
• You, the Client, may display MakeAFurs work on external sites as long as it is visibly credited and linked back to MakeAFur.
• You may not upload or host MakeAFurs work in any gallery that is intended to display your own work only.
• You may not claim MakeAFurs work as your own.
• Any harassment in an attempt to bargain for a commission (a 'slot') is not tolerated.
• This includes inappropriately worded comments, as well as private messages. MakeAFur reserve the right to place anyone on the blacklist over harassment.
• By placing an order, you agree to these terms and conditions. Please read these terms carefully.
• Clients who have commissioned and/or received work before this TOS has gone into effect are still bound to its contents.RIGHTS
• By commissioning us, you are purchasing MakeAFur's services as a commissioner only.
• MakeAFur reserve the right to post your finished Showcase in their gallery for any reason. Of course, MakeAFur will respect the client's wishes to keep the Work private until their "debut". This will be discussed with the Client prior.
• MakeAFur reserve the right to decline any project or client for any reason.
• MakeAFur reserve the right to refund you the full amount paid if MakeAFur no longer wish to work on your project for any reason.COPYRIGHT
• MakeAFur reserve the right to sign and/or watermark their own work when posted on their Websites and Social Media.
• You are responsible for protecting your ownership over rights to a character design.
• MakeAFur retain all copyright over their work, which includes the right to use the image as a sample for sales or self-promotion unless otherwise agreed upon.
• MakeAFur will however always give proper credit to you and the artist for ownership of the character's design and Artwork.COMMISSION PRICES
• MakeAFur reserve the right to charge more if they deem fit, depending on the complexity of your request.
• MakeAfur do not tolerate any kind of harassment or negotiation attempts regarding their prices.
• Paypal fees are included in MakeAFurs prices.ORDERING
• You are expected to email MakeAFur at [email protected] email or DM them on Twitter or Instagram for any questions regarding your inquiry, however, for your Commission inquiry please order using MakeAFur's Offical Commission Ordering form.
• MakeAFur reserve the right to make changes to your request as they see fit unless otherwise discussed. To guarantee the total accuracy of your commission request, please make note of the required details and elements in the form.
• If your character is extremely detailed, MakeAFur have the right to charge a fee according to the complexity provided.
• Please make your request concisely worded with minimal abbreviations, so as to make the note clear to read. Please include proper visual references alongside your requests.
• Any emails, private messages, and comments that you send must come in English or German only.
• Before taking part in any transaction, you are required to wait for a reply so that MakeAFur and you can discuss the details.
• MakeAFur do not accept requests for specific Adult work add-ons.PAYMENT
• MakeAFur is not responsible for any mistakes that are made on your part over the course of the transaction.
• MakeAFur will only accept payment in CHF (Swiss Franken) via PayPal or Bank transfer.
• It is expected that you deposit a discussed % of the price upfront before MakeAFur starts. No exceptions unless otherwise discussed. This percentage usually starts at 20% unless otherwise agreed upon.
• Only after 50% of the payment is sent, will MakeAFur start working on your commission.
• You are expected to complete the payment process as soon as possible and only after MakeAFur receive 100% of the payment MakeAFur will send over the finished Order.
• MakeAFur will initiate the transaction to avoid accidental transactions.
• Do not send MakeAFur any kind of payment until they have confirmed that they can accept your commission and agreed upon a quote.
• Payments via Paypal are sent via Invoice method only unless otherwise stated.
• If you happen to use a guardian PayPal account, please note that you hereby acknowledge that you have their permission to take part in this transaction.
• Repeated counts of commissioning a project and failing to pay will result in blacklisting.PAYMENT PLANS
• MakeAFur usually only accept payment plans if the order sum exceeds 2500CHF
• MakeAFur will discuss a payment plan beforehand. You are expected to pay in instalments over a limited amount of time.
• The sum of each instalment as well as the time period will be discussed and documented beforehand.
• You are expected to continuously pay said instalments without being reminded until everything of the total sum is covered.
• Please refer to the section "Payment" for further instructions as the process remains the same. Only after 50% is covered, will MakeAFur start the working process.REFUNDS
• MakeAFur can refund 100% of the payment only if they have not started working on the Order.
• If MakeAFur cancel a project, they will reimburse the lost fees and refund 100%.
• If MakeAFur agree on a payment plan and they start the commission after the first deposit has been done, they will not refund your said deposit if you back out of the Payment Plan, however, you will be sent the incomplete order except for Bases, Custom 3D Printed materials and custom ordered Fur.
• If you, the client, canceled a commission, however, no items beeing purchased by MakeAFur for your commission will be given either for free or in general if MakeAFur decides to use the bought products for other projects.
• MakeAFur reserves the right to use customized services if you, the client, canceled the commission.CHARGEBACKS
• You are NOT authorized to issue a chargeback for any reason.
• If for any reason your PayPal account malfunctions or authorizes a refund request without your knowledge, you must contact
MakeAFur as soon as possible in order to resolve the issue.
• You are required to contact MakeAFur when you need to cancel a commission request.
• Purposefully issuing a chargeback without contacting MakeAFur to cancel/refund a project will result in immediate blacklisting for you as well as your email address, and anyone sharing your PayPal account, including side accounts.QUEUE / SCHEDULING / WORK SPEED / DEADLINES
• You reserve the right to set a deadline for your commission. This deadline must be disclosed prior to payment and a fee might apply.
• MakeAFur have the right to decline a project if there is too short of a time allowance. The time MakeAFur reserve to work on your Order depends highly on their Fulltime Work and Private life situation.
• If you did not alert MakeAFur to a deadline, you must not send reminders. Reminders will be ignored if there will be projects they have prioritized above yours.
• No harassment over MakeAFurs work speed will be tolerated, regardless of the time that has passed.
• You reserve the right to be notified of any delays.REVISIONS AND FEEDBACK STAGE
• WIPS will firstly be provided as an "Update list". If you wish to see video files of certain Eyes, Headbase or anything else, please let MakeAFur know so they can provide that.
• MakeAFur will not be held responsible for the Refsheet of the Character if something is not to your liking. MakeAFur is only in charge of working on the character refsheet you provided with.
• MakeAFur will not be held responsible for any changes in ownership of the said character.
• In the absence of feedback from the customer, any changes to the final piece will be subject to a fee.
• MakeAFur will not rework a completed commission unless payment is received for a second order.
• The responsibility is on you to ensure your order contains and the details you want MakeAFur to follow.
• MakeAFur is not responsible for any unsatisfactory element of the finished order if no feedback was given to amend it.FINAL PRODUCT AND CREDIT
• There may be slight differences between the samples in MakeAFurs gallery and the order you will receive, depending on the time passed when examples were posted.
MakeAFur constantly strive to become better at their craft after all.
• Credit to MakeAFur is required when you publicly use your order.
• You, the Client, are responsible for saving any information, Fur types, and other digital data MakeAFur provided to you.
• MakeAFur is not required to post your project in any public space, and if posted, MakeAFur is not required to keep it there indefinitely. MakeAFur have the right to delete or remove any public project, even if you paid for it, as you should have your own final photos.
• Feedback of the final product is permitted after completion of the piece, through private messages, Email or websites like "Fursuit Review".
• Any comments that are rude, inappropriate, inflammatory, and/or non-constructive may result in blacklisting
• MakeAFur only takes responsibility for an failed item if the item was worn properly and got damaged due to lack of craftmenship.
• MakeAFur does not takes responsibility for false damage due to sexual practices with the Item the customer received.
• MakeAFur does not takes responsibility for damages beeing done by not wearing the item properly in the way it was described before ordering. Damages taken with consent and knowledge will lead into a Blacklist and won't be repaired / replaced.
• MakeAFur's Items have to be worn with care and responsibility.
About MakeAFur
Hello my name is Kiko and welcome to my website for my fursuit business MakeAFur.
Nice that you are interested in me as the person behind the business. Let me tell you a little about myself!
I was born in 2000 and come from Germany. Now I have been living in Switzerland for over 6 years where I also own my location. MakeAFur has been around since 2021 and I discovered fursuit making in 2018.
I myself am a sometimes excited, but also calm and reserved person, but this also depends on the situation.
Personally, I love designing, making and selling fursuits and characters.
Insights into my work can be followed very well via social media (Twitter, Instagram, YouTube etc)! :)